---
eSIM
Buy Your

USA eSIMs

in Canada
Looking for the perfect USA eSIMs for your travel needs? Discover the best USA eSIMs option designed specifically for tourists. Choose our USA eSIMs to stay connected and travel without worrying about hefty roaming fees.
Over 12,000+ Reviews across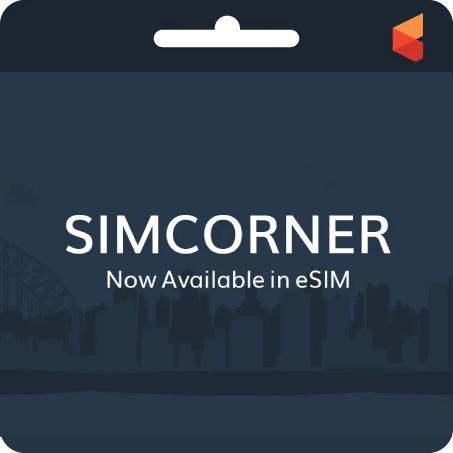 Stay Connected in the USA with the Best eSIM for Travel 2023
Planning your upcoming trip to the USA? Navigating international travel can be a daunting task, especially with the added concern of hefty roaming charges from local carriers. But fret not! We've got just the solution to make your journey seamless and hassle-free.
Introducing the USA Travel eSIM: Your Ticket to Roaming-Free Communication
If you're gearing up for a trip to the USA, you've probably considered the benefits of a local eSIM. Say goodbye to exorbitant roaming fees and embrace uninterrupted connectivity the moment you touch down. Our USA eSIMs grant you the power to stay connected with ease during your American adventure.
Frequently Asked Questions About USA Prepaid eSIM Plans
Are you curious about how a US eSIM can enhance your travel experience? We're here to provide answers and guide you through the range of options available. Our prepaid USA eSIMs offer the convenience and affordability you need, all while sidestepping international roaming charges.
Understanding US eSIMs: Your Key to Seamless Communication
A US prepaid eSIM is a hassle-free way to enjoy your smartphone in the USA. Instead of grappling with costly local prepaid plans or international roaming fees, you can simply purchase a prepaid eSIM before embarking on your journey.
When you choose a US-based eSIM from reputable carriers like T-Mobile or AT&T – the very ones we offer at SimCorner – you'll receive a dedicated USA phone number. On the other hand, non-US-based eSIMs, that other providers offer, can still function within the USA but with non-US phone numbers.
Why Opt for a US eSIM Before You Depart?
Avoid the rush of finding a US eSIM upon landing in America. Instead, prepare ahead of time to fully immerse yourself in your travel experiences. Think of our USA eSIM as an essential travel companion – just as important as your passport. Keep loved ones updated, navigate unfamiliar terrain with ease, and capture every moment seamlessly.
At SimCorner, we've streamlined the process. You can conveniently order your preferred US eSIM package online, ensuring you're ready to roll from the moment you arrive.
Ensuring Compatibility: Will Your Phone Work in the US?
Keep in mind that US network providers utilize different frequencies compared to those in other countries. To ensure compatibility, confirm your phone's supported frequencies before deciding on a US eSIM. Whether you visit a local phone shop or reach out to us directly, we're here to assist you in determining compatibility with T-Mobile or AT&T prepaid eSIMs.
Additionally, don't forget to check if your phone is unlocked. Even if you're on a post-paid plan or contract, it doesn't necessarily mean your phone is locked. If unsure, reach out to your current service provider for clarification.
Why Use SimCorner eSIM for USA
SimCorner offers the best eSIM for USA travel. Stay connected throughout your USA adventures with our brand-new prepaid travel eSIMs, eliminating the need to swap out your physical SIM card. These plans are the perfect option for travellers who want to avoid being restricted by a physical SIM card. With a USA eSIM, you can enjoy the convenience of having your data and calling services available without any hassle.
Check out eSIM USA plans below from SimCorner to get the best eSIM for USA travel. We are a leading United States eSIM provider that aims to give you the best eSIM plans in the USA for your next trip.
Selecting the Right Carrier for Your US eSIM
With multiple carriers vying for your attention, choosing the ideal prepaid US eSIM requires careful consideration. These are the major carriers in the US: T-Mobile and AT&T. Let's delve into their strengths:
T-Mobile: Offering competitive rates and expansive coverage across the mainland USA and Hawaii, T-Mobile is a popular choice for budget-conscious travelers seeking excellent value.

AT&T: Renowned for widespread coverage, AT&T is a top pick for travelers seeking comprehensive connectivity across the US, Canada and Mexico and its territories.
While smaller carriers like Metro and Ultra Mobile also utilize networks such as T-Mobile's, their coverage may be limited due to pricing constraints. Opting for a T-Mobile or AT&T eSIM ensures superior coverage in major cities and tourist hotspots.
Simplify Your Preparations with SimCorner's USA eSIMs
Ready to embark on a worry-free journey to the USA? At SimCorner, we offer an array of prepaid USA eSIMs tailored to your travel needs. Our selection includes options such as:
T-Mobile Unlimited Data USA eSIM: Trusted by customers for over eight years in physical form, this eSIM equivalent delivers unlimited data, talk, and text at an incredible value. Harness 4G LTE speeds and, if your phone supports it, enjoy 5G connectivity.

10GB USA Travel eSIM and 15GB AT&T eSIM: Perfect for moderate data users, these options offer a balanced mix of connectivity for staying in touch, navigating, and light entertainment.

USA AT&T Unlimited Data eSIM: Experience ultimate freedom with unlimited 4G data, calls, and SMS. Stream, work, and connect without limits.
Order Your USA eSIM Today for a Hassle-Free Journey
At SimCorner, we've simplified the process of acquiring a USA eSIM. Order online, receive your local USA number, and gain access to unlimited data, calls, and SMS – all before you even take off. Ensuring you're prepared for an unforgettable American adventure. Choose SimCorner for a seamless travel experience, enhanced by the best eSIMs for the USA.
FAQs

Immediately after your eSIM is activated.
Yes, both the USA T-Mobile eSIM and AT&T eSIM plan will be able to recharge while in the USA. You can do this by either going into a T-Mobile store or AT&T store (depending on which sim you purchased) or calling customer service 611 from your mobile handset.

Yes, you can make phone calls and send messages with eSIM USA plans from SimCorner.
The unlimited calls that come with the sim can only be used to call standard US landlines and mobiles. If in the US and trying to call a US number, then no country code is required in this instance.
The unlimited local SMS/texts that come with the sim can be used to text US mobiles. The same process still applies for texting in terms of using the country codes as noted above.

Yes, our America eSIM plans are compatible with most devices so that you can share data with other eSIM-enabled devices.

SimCorner eSIM USA plans work on devices with "Dual eSIM" or "Dual SIM with eSIM" are compatible.
Devices starting in 2019 supporting eSIM:
Apple iPhone: All iPhone 14 models, iPhone 13, iPhone 13 Pro, iPhone 13 Pro Max, iPhone 13 Mini, iPhone 12, iPhone 12 Pro, iPhone 12 Pro Max, iPhone 12 Mini, iPhone SE, iPhone 11, iPhone 11 Pro, iPhone Pro Max, iPhone XS, iPhone XS Max, iPhone XR
Pixel: Pixel 5A 5G, Pixel 5, Pixel 4A, Pixel 4, Pixel 3 & 3XL, Pixel 2
Samsung: Galaxy S22,Galaxy S22 + Galaxy S21, Galaxy S21+ 5G, Galaxy S21 Ultra 5G, Note 20 FE 5G, Note 20 Ultra, Note 20 Ultra 5G, Note 20+, Fold LTE, Galaxy Z, Galaxy Fold
Once the sim is activated you will get a notification on your phone. You can then load your eSIM directly through you phones eSIM profile setting.
Yes, all the USA eSIM options that SimCorner offer come with a local USA number.
Yes, you can keep your WhatsApp number when using eSIM United States plans from SimCorner.
No, US eSIM plans from SimCorner require no data roaming activation.
SimCorner offers the best eSIM plans USA for travellers that want to stay connected while in the US. You can choose the eSIM plan that best suits your needs.

You will connect to either the T-Mobile USA eSIM network or the AT&T USA eSIM network in the US. Our eSIM plans will give you nationwide access to 5g/4G LTE data, voice, and SMS services.